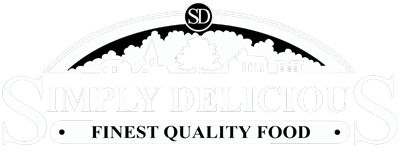 We're back!
From Monday 12th April, we will be open normal hours with outdoor seating and table service. We look forward to seeing you soon. We will be serving our delicious Breakfasts, Lunches and famous Afternoon Teas, as well as a mouth-watering selection of cakes and desserts.
We also have a lovely range of cheeses, pickles, chutneys, jams and preserves, also our Belgian chocolates, artisan gins and much, much more. So please pop in and have a look.
If you're entertaining at home, or want to treat somebody we can also deliver our Afternoon Teas and our new concept of Pick up Picnic. We can cater for your party or Baby Shower at home or exclusively on the premises. We haven't forgotten the little ones either! We are doing Children's Afternoon Teas, and will resume our Children's Workshops as soon as we can.
There's lots more to tell you, so why not pay us a visit, we'll be glad to see you and tell you more of what we offer.
For any further information please call 01922 456999. We look forward to seeing you soon.
Love from Carole and the Simply Delicious Team.
Hello…
Welcome to Simply Delicious
Simply Delicious are 'Passionate About Our Customers' taking pride in everything we offer, from Customer Service to the Food and Drinks provided. We believe in using the Finest Quality Ingredients to ensure our dishes are 'Simply Delicious'. We are independent company wanting to make a difference in everything we do.
Simply Delicious is located near to the 'Gold Post Box' as recognition to Ellie Simmonds, British Paralympian Swimmer – Winner of Two Gold Medals in the 2008 Summer Paralympics in Beijing. Also, just a short walk from Simply Delicious is Aldridge Croft, perfect for relaxing, so why not order food and drinks and enjoy a delicious picnic, whilst watching the world go by. A children's playground is also located on the Croft.
*Some images used throughout this site are sample images only.
.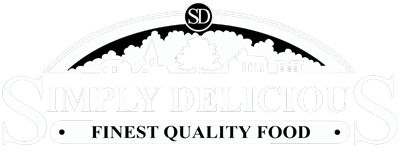 Coffee Shop and Delicatessen

A fantastic selection of coffees, teas, hot chocolate, cakes & desserts
Now serving afternoon tea
Booking is essential. Price £14.95 per head or £21.95 for luxury afternoon tea per head. Afternoon Tea vouchers are available.
Gift Vouchers also available.
Click here for more information
Our coffee shop and delicatessen has a wide range of the finest, award winning, quality products including craft gin, cheeses, dressings, olive oils, marmalades, cakes, desserts, preserves and loose Belgian chocolates.
Please, don't just take our word for it…
We had a lovely lunch, excellent friendly staff and we were made very welcome. There wasn't a free table when we arrived as there were reserved tables but the staff brought a couple more tables in and made room inside and it was a lovely meal. Pleasant relaxing atmosphere. There was plenty of choice and the
deli counter
looked delicious too. Can't wait for next time!
Saz Hammond


Had afternoon tea with 20 ladies from Burntwood Breast Care it was a fabulous afternoon all the staff where so friendly and nothing was too much trouble, especially when 3 of our ladies where vegan, vegetarian and glutton free they went out of their way to accommodate them.
Thank you Carol and her staff we loved it xx
Linda Griffith


Booked for afternoon tea with my sister an mom. The food was delicious. Freshly made and excellent choice. Scones were warm with clotted cream and jam….scrumpcious. Lovely selection of small cakes and handmade chocolates. Mouth watering. It was very busy but the service was excellent and so friendly. Such good value….would recommend to anyone.
Christine Leach