Outside Catering
We are passionate about providing delicious food for all occasions, from Business Meetings, Informal Gatherings, Weddings, Funerals, Christenings etc.
Complimentary white paper plates and napkins.
Free Delivery within a 3 mile radius. Please ask for further details.
Afternoon Tea to Take Away
If you are unable to enjoy Afternoon Tea at Simply Delicious, we will be delighted to bring Afternoon Tea to your Home or Venue. Prices start from £21.95 per head or Luxury Afternoon Tea (Includes small bottle of wine) £29.95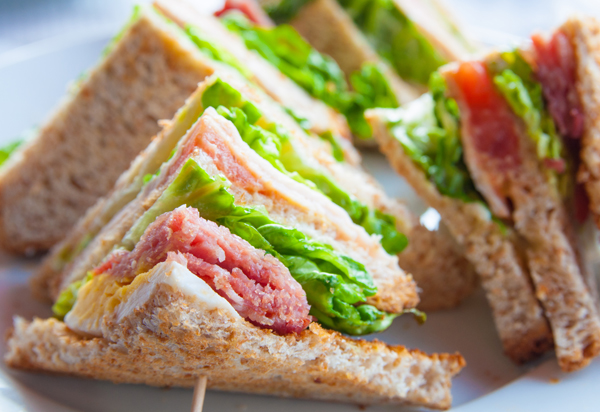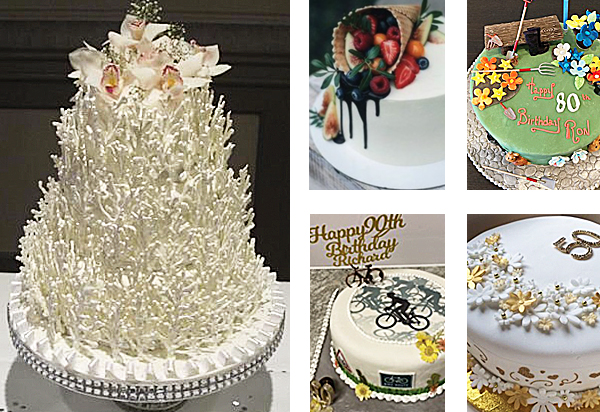 Bespoke Celebration Cakes
Whatever the occasion we can make your Celebration Cake to order 
Providing a friendly and professional service, together we will design and create  your perfect cake. Our cakes are not just beautiful to look at, but delicious to taste. Our flower decorations are handmade and our rich fruit cakes all contain French Brandy.  We offer a wide selection of cake types and fillings that come in anything from a simple and elegant shape to a more dramatic eye-catching style. 
Choose the flavour that you love – vanilla, orange, chocolate, lemon and more. 
We craft classic sponge cakes, tasty fruit cakes, decadent chocolate cakes, gateaux, muffins and cupcakes, whatever you need, we can create for you, including  any dietary requirements for example gluten, dairy, egg free etc.. 
So if you have a special occasion like a Engagement, Wedding, Anniversary, Baby Shower, Christening, Birthday, Retirement or any other event and would like a beautiful cake to commemorate the event, please call Carole on 07769818043 
Children's Afternoon Tea
Our Afternoon Tea is served  Monday to Saturday from 1pm.
Reservations essential. 
A TWO TIERED STAND WITH A SELECTION OF 3 QUARTER SANDWICHES WITH A CHOICE OF EGG MAYONNAISE, STRAWBERRY JAM, FARMHOUSE CHEDDAR & WILTSHIRE HAM, SAVOURIES OF MINI SAUSAGE ROLL & 2 CHICKEN BITES, CUCUMBER & CARROT STICKS WITH A MAYO DIP, A FRESH FRUIT SALAD OF GRAPES & STRAWBERRIES, CHOCOLATE CUPCAKE, HANDMADE CRISPS, A CHARACTER BELGIAN CHOCOLATE, AND A CHOICE OF RIBENA OR FRUIT SQUASH 
£13.95 per person. 
Any cancellations not made 24 hours in advance will incur full cost with no refund applicable. Please inform us of any dietary requirements at the time of booking. Vegetarian option available. Gluten Free option available for an additional £1.50 per head. Subject to change due to availability of ingredients. Additional food and drinks will be charged separately.
*Not available for home delivery or take out
PAYMENT REQUIRED UPON BOOKING. DELIVERY AVAILABLE. FOR CHILDREN UP TO AGE 12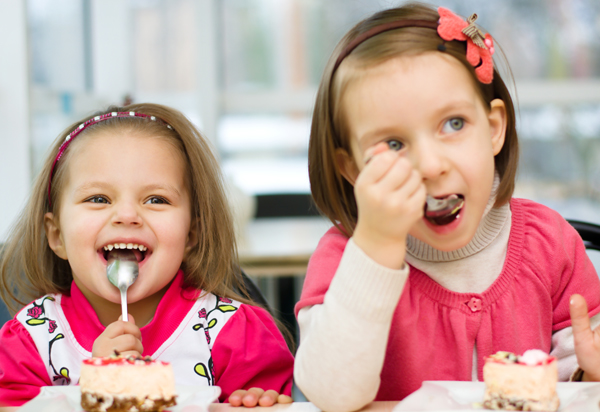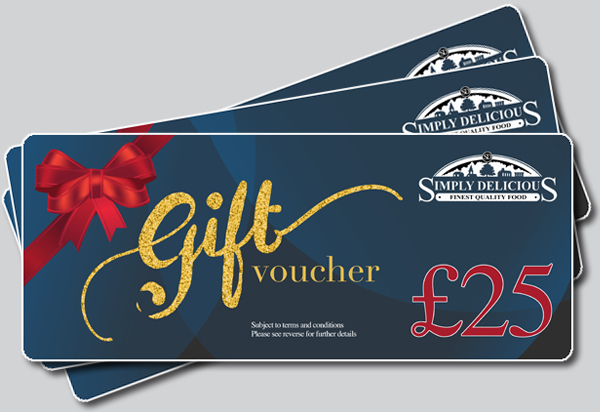 Gift Vouchers
Gift Vouchers are available in Store from £10. Afternoon Tea Gift Vouchers are also available.
Corporate Gifts are also available, please contact Carol for further details and she will be delighted to discuss your requirements.